OUR VALUES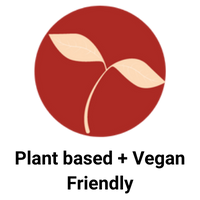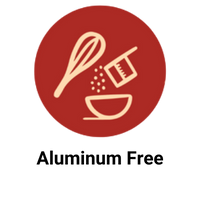 BARLOW
Barlow...
Arthur Harris, Paw paw, Bolo were just a few of the nicknames but everyone knew him as Barlow. A father of five, grandfather to six and great grand to many more. Barlow was from meager means a United States Army Veteran and a farmer.

You could always find him on a farm in the midst of livestock and crops. A hard worker, as it was evident from his dingy coveralls and work boots. A simple man who could be found on his days off chewing tobacco in his favorite signature blue Levi's and cowboy hat.
HOW IT ALL STARTED..
Our founder (that's her in the photo, excuse the bang...). Now, where were we? Our founder has had a love for food since childhood. Creating recipes, cooking and of course eating. You could and can always find Tiffani in the kitchen.
With a knack for recreating recipes from taste and pairing ingredients. Her passion for food has grown over the years. A desire for a packaged food solution that embraced real, simple and whole ingredients led to the idea of creating a pancake mix.
She mixed and packed and shipped samples of this pancake mix to friends, family and neighbors. Once satisfied with the feedback received from trying samples, and confident in her recipe she was ready to move forward…but she didn't have a name for the mix.
Grand prize winner Flavor of Georgia
Award winning!
Barlow's signature 3 in 1 pancake biscuit waffle mix and syrups are a fan favorite!
You don't have to take our word for it. The state of Georgia voted and Barlow's came out on top. Winning best in category for syrups and overall.
This is such a HUGE honor and accomplishment as the leading brand of 3 in 1 pancake biscuit waffle mixes and syrups in the Southeast region.
Barlow's Cares
Barlow was many things, a loving grandfather, husband, farmer and United States Army Veteran. He, like so many served to honor and protect.
We are doing our part and excited to partner with the Feed Our Vets organization. Feed Our Vets has assisted over 31,300 Veterans and family members through food assistance.  
Purchases made on BarlowsFoods.com will make a difference. 2% of your purchase will be donated to Feed Our Vets to assist with closing the hunger gap for those who have vowed to serve us.