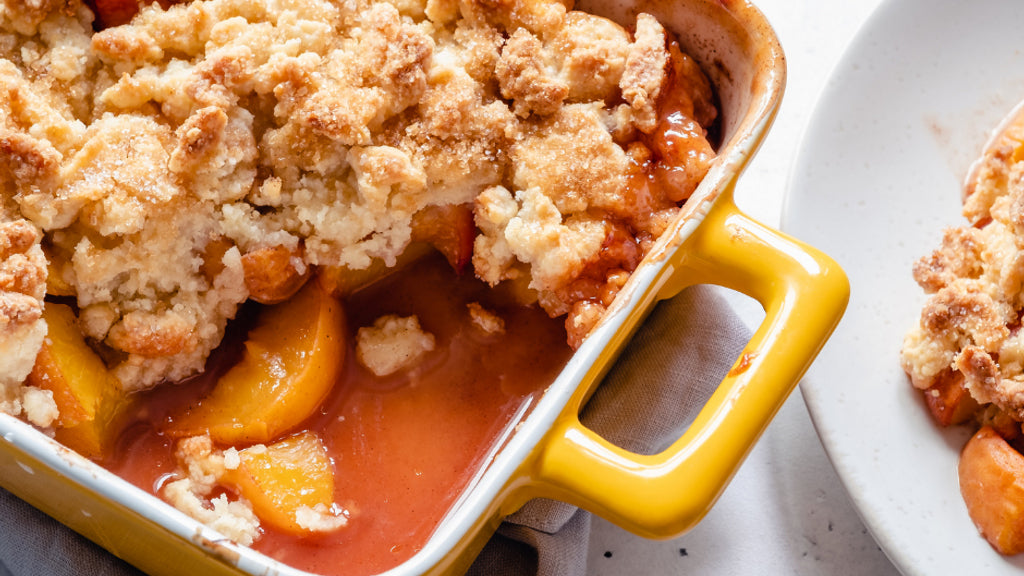 Delicious warm peaches topped with a buttery crumb crust.
Ingredients
cup Barlow's Foods Original Pancake Mix
¼ cup butter or butter alternative
½ cup milk or dairy alternative
½ tablespoon vanilla
appx 5 cups peaches (fresh or frozen)
1 cup sugar- ¼ cup butter
½ tsp cinnamon
¼ tsp nutmeg
1 tsp lemon juice
lemon zest to taste
Instructions
Mix all batter ingredients until smooth, set aside.
Place peaches and butter in a large pot. add sugar, cook until tender.
Add cinnamon and nutmeg. cook until desired texture for peaches.
Once cooking is complete set aside.
Add lemon juice and zest.
Mix and pour filling into a deep dished pan.
Pour batter on top of the peach filling and bake in the oven on 350 degrees. Cook until golden brown.
Remove from oven and cool, top with our

 

Peach Cobbler Syrup. Enjoy!